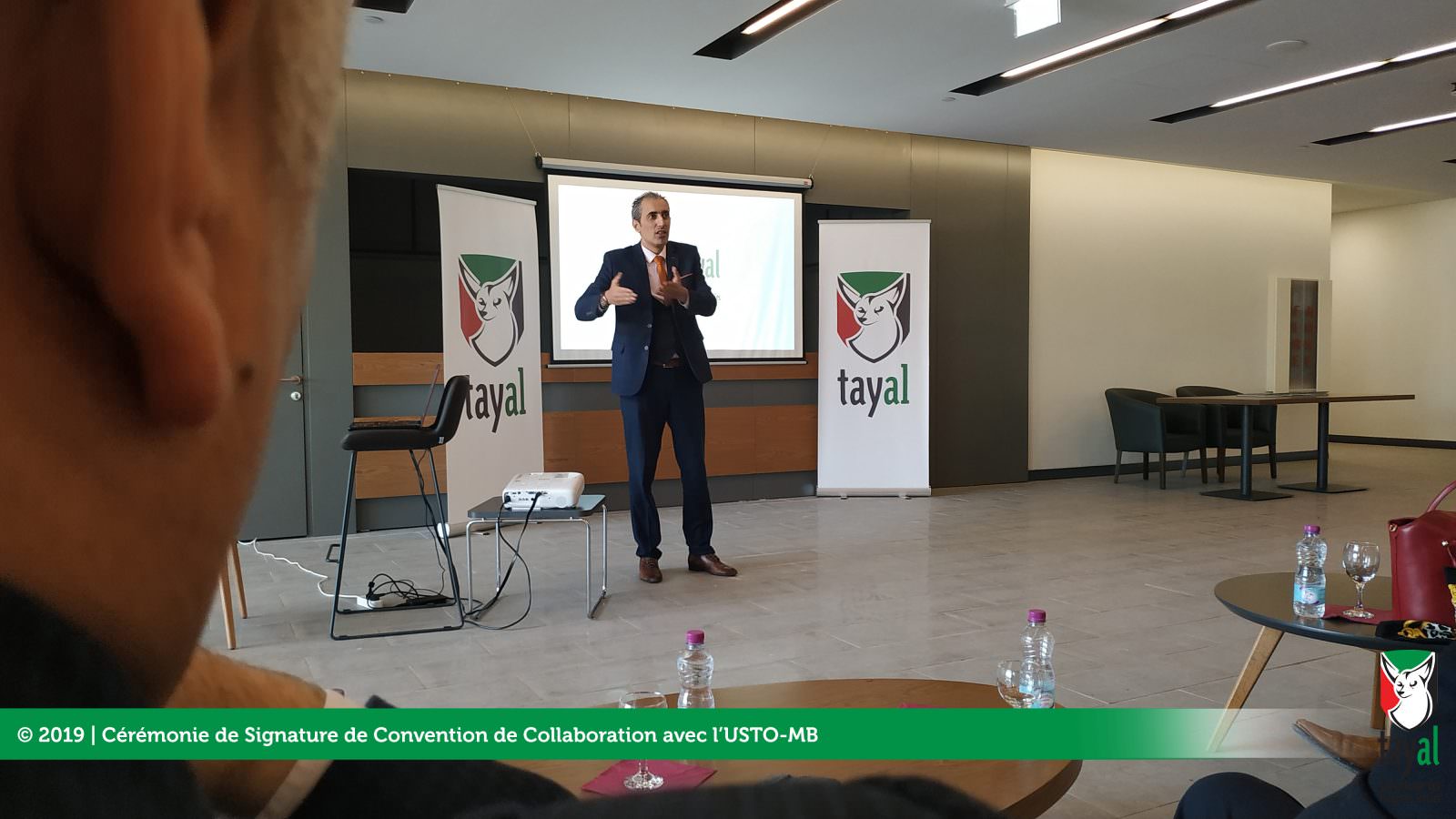 TAYAL signs a Collaboration Agreement for Training and Scientific Research with USTO-MB
In the presence of a delegation composed of the academic body, representatives of public institutions, as well as representatives of economic actors in the region, the Algerian Textile Industries, TAYAL S.P.A. signed, on Thursday, December 19, 2019, an agreement within the framework of partnership agreed with the University of Science and Technology of Oran-Mohamed BOUDIAF (USTO-MB). TAYAL, S.P.A, is a company under Algerian law which wishes to make available, within the framework of its sustainable development policy, its technology, know-how, experience and knowledge in the field of research, production and technological application through partnership agreements with several universities in order to agree on joint, effective and useful activities and for Algerian students.
The intention of TAYAL to engage in a partnership based on the exchange of information in the field of theoretical and practical scientific and technological knowledge, with the perspective of making it accessible to students of Algerian universities, starting with USTO-MB. The Algerian for Textile Industries TAYAL, S.P.A is a joint venture established in Algeria since November 2013, founded by the companies E.P.E C&H S.P.A, E.P.E TEXALG S.P.A and MADAR Holding, with INTERTAY, a company of the Turkish textile group TAY GROUP.
The Algerian Textile Industries was founded with the vision to position Algeria, in collaboration with its partners, as a producer and exporter of high quality textiles, and to make « Made in Algeria », a world quality reference.